Distance Learning Students
Item request has been placed!
×
Item request cannot be made.
×
Processing Request
Off-Campus Access to Electronic Resources
Off-Campus Access to Electronic Resources
Off-campus access to electronic resources is limited to currently enrolled students, faculty, and staff. To access an e-book, or database from off-campus you must first login with your Laredo Community College ID and password. Your Laredo Community College ID was assigned to you during your initial enrollment or employment.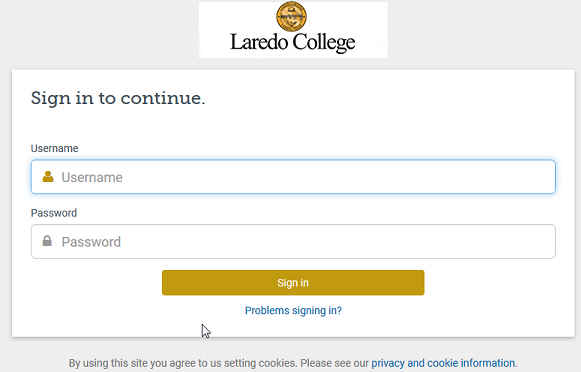 When you logon, you will be prompted to login using User ID and Password. Once you login, you will have access to the Off-Campus Access databases.  Use PASPort Credentials.
If you have trouble viewing them, contact the Automation Systems Coordinator at (956) 721-5282.
The following subject area guides will help students to conduct effective research in some of our most scholarly areas.  Click on the indicated links and read through the materials carefully.
Business & Management
Child Development & Education
Protective Services
English & World Literature
Speech
Humanities
Nursing &  Health Sciences
Science, Math, & Technology
Social & Behavioral Sciences
Vocational, Technical, & Industrial Trades
Library Resources for Distance Learning Students Brochure
If you have trouble viewing this file, you will need to download a free copy of Acrobat Reader from Adobe Systems' website athttp://www.adobe.com/go/gntray_dl_get_reader.  
An information literacy tutorial created by the Sacramento City College Library.